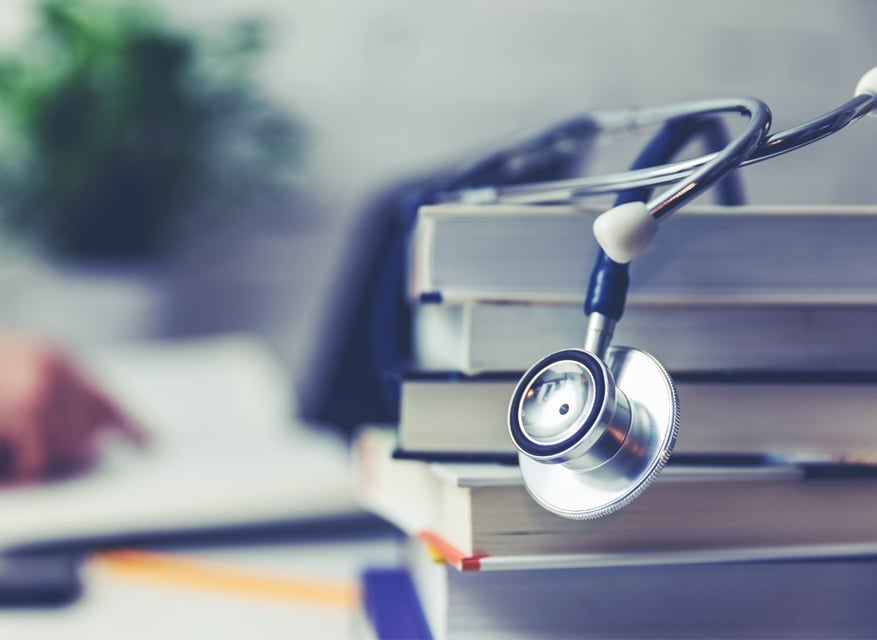 Terms & Conditions
Last Updated: February 8, 2023
Terms of Service
PLEASE CAREFULLY READ ALL OF THE FOLLOWING TERMS AND CONDITIONS OF THESE TERMS OF SERVICE ("TERMS").
These Terms create a binding legal agreement between you and Amador Bioscience ("Company") and govern your use of the Company website (the "Site") and the content and functionality provided via the Site (such content and functionality, together with the Site, collectively, the "Services").
PLEASE CAREFULLY REVIEW THESE TERMS AND THE COMPANY PRIVACY POLICY (AVAILABLE AT AMADORBIO.COM/PRIVACY-POLICY ) BEFORE USING THE SERVICES. BY USING THE SERVICES (INCLUDING BY VISITING THE SITE OR MAKING ANY OTHER USE OF THE SERVICES), YOU ACCEPT AND AGREE TO BE BOUND BY BOTH THESE TERMS AND ACKNOWLEDGE THAT YOU HAVE REVIEWED THE COMPANY PRIVACY POLICY. IF YOU DO NOT AGREE TO ALL OF THESE TERMS, OR THE PRIVACY POLICY, YOU MUST NOT ACCESS OR USE THE SERVICES. PLEASE NOTE THAT SECTION 14 OF THESE TERMS CONTAIN A BINDING ARBITRATION CLAUSE AND A CLASS ACTION WAIVER THAT AFFECTS YOUR RIGHTS FOR RESOLVING DISPUTES WITH COMPANY AND/OR PROVIDERS.
The Services are offered and available only to users who are at least eighteen (18) years of age and reside in the United States. By using the Services, you affirm that you (i) are at least eighteen (18) years of age, (ii) are fully able and competent to enter into the terms, conditions, obligations, affirmations, representations, and warranties set forth in these Terms, and to abide by and comply with these Terms, (iii) have not previously been terminated, removed, or suspended from the Services, and (iv) reside in, and will use the Services only while you are located in, the United States. If you are using the Services on behalf of a company, organization, or other entity, you further affirm that you have authority to bind that organization to these Terms, and you agree to be bound by these Terms on behalf of that organization.
1) Ownership.
The Services are owned and operated by COMPANY. You acknowledge and agree that Company and/or Company's technical, content and service providers ("Providers") own all right, title and interest in and to the Services, including: (a) all information, data, software, text, displays and visual interfaces, graphics, images, video, and audio, and all other elements of the Services, and the design, selection, and arrangement thereof; and (b) all intellectual property and other legal rights (including, but not limited to, any and all copyrights, patents, patent applications, trade secrets, trademarks and other intangible rights) therein. Except for materials and content that you have submitted via the Services, such as your own images, photographs, videos, and comments (your "User Content"), you may not publish, reproduce, distribute, display, perform, edit, adapt, modify, or otherwise exploit any part of the Services without Company's written consent. You will not earn or acquire any ownership rights in any copyrights, patents, trade secrets, trademarks or other intellectual property rights on account of these Terms or any access to or use of the Services. You agree and understand that Company is not obligated to provide you with access to the Services. You agree that all content provided to you through the Services is owned by Company, Providers and/or other third parties and that you will have no ownership rights in such content.

2) License Grant and Restrictions.
a) Subject to your compliance with these Terms, Company hereby grants you a limited, personal, nonexclusive, non-transferable, non-sublicensable and revocable license to access and use the Services on your personal device(s), as provided herein. By downloading or using the Services, you acknowledge that: (a) the Services are licensed, not sold to you; and (b) third party terms and fees, such as those from your mobile carrier, may apply to the use and operation of your device in connection with your use of the Services, and that you are solely responsible for any such third party terms and fees.
b) You may not use the Services for any other purpose nor may you transfer or otherwise permit any other person or entity to access the Services using your username and password, which you acknowledge and agree are personal to you and are non-transferable. You are responsible for taking reasonable steps to maintain the confidentiality of your username and password, and you are responsible for all activities under your account that you can reasonably control. You agree to promptly notify Company of any unauthorized use of your username, password or other account information, or of any other actual or reasonably suspected breach of security that you become aware of involving your account or the Services. Company will not be liable to you for any loss you may incur as a result of someone else using your username, password or account with or without your knowledge. You may be held liable for losses incurred by Company or others due to any unauthorized use of your username, password or account. You may not publish, reproduce, distribute, display, perform, edit, adapt, modify, create derivative works of, resell, or otherwise exploit the Services or any content distributed thereon under any circumstances, except for your own User Content.
c) You may not (i) circumvent or disable any content protection system or digital rights management technology used with the Services, (ii) decompile, reverse engineer, disassemble or otherwise reduce the Services or any software or technology provided to you in connection with the Services, to a human-readable form, (iii) remove identification, copyright, trademark, or other proprietary notices from materials provided on the Services, or (iv) access or use the Services in an unlawful or unauthorized manner. Any use of the Services not expressly authorized by these Terms is a breach of these Terms and may violate copyright, trademark, or other laws.
3) Discontinuation of the Services; Termination.
a) Company reserves the right to permanently or temporarily amend or discontinue the Services at any time, in our sole discretion, without notice to you. To the fullest extent permitted under applicable law, we will not be liable for any change to or any discontinuation of the Services, provided that if Company ceases to operate the Services and terminates your access to the Services accordingly, you will be entitled to a pro-rated refund of any fees that you have paid for use of the Service.
b) Company may immediately terminate this contract with you and suspend or terminate your access to the Services for any or no reason at any time without notice, including but not limited to, if you fail to comply with any provision of these Terms. Upon termination of your access to the Services, or termination of this contract, Company may at our option delete any data associated with your account.

4) Fees and Payment.
You may be required to pay fees to Company in order to use certain functionality of the Services ("Service Fees"). You are responsible for paying any applicable Service Fees listed on the Services at the time of purchase. All fees are non-refundable, to the fullest extent under the law. Service Fees may be recurring. If such Service Fees are specified to be recurring on the Services, you agree that Company may charge such Service Fees on a periodic basis to the payment method you specify at the time of your initial purchase (your "Payment Method"). By using a Payment Method to pay Service Fees, you are expressly agreeing that Company is authorized to charge to the Payment Method the Service Fees and any other fees for additional services you may purchase, together with any applicable taxes. If the Payment Method is a credit card, you acknowledge that we may seek pre-authorization of your credit card account prior to your purchase to verify that the card is valid and has the necessary funds or credit to complete the purchase. You acknowledge and agree that any fees for the Services may increase at any time. Additional fees may apply for new features or additions to the Service that may be made available from time to time, in which case Company will provide you with notice in advance of charging the additional fees. In the event Company charges additional fees in connection with the Services, you will have an opportunity to review and accept the additional fees that you will be charged, prior to being charged. If you do not accept any such additional fees, Company may discontinue your access to the Services. You acknowledge and agree that Company may use third party payment processors to process Service Fees on our behalf, and that Company will not be held liable for any errors caused by such third party payment processors.

5) Third Party Services and Links.
The Services may contain links to third party content and integrations with third party platforms, like social media sites. Company does not control, endorse, sponsor, recommend, or otherwise accept responsibility for any loss or damage that may arise from your use of such third party content and integrations. These links and integrations are provided only as a convenience, and Company does not make any representations or warranties with respect to third party links and integrations. Use of any linked third party content and integrations is at your own risk and subject to the terms of use for such third party content.
6) User Content.
You remain fully responsible for your User Content. You agree not to provide User Content that:
infringes or misappropriates any third party intellectual property right;
degrades others on the basis of gender, race, class, ethnicity, national origin, religion, sexual preference, disability or other classification;
is unlawful, defamatory, libelous, inaccurate, deceiving, or that could reasonably be considered objectionable, profane, obscene, sexually explicit, indecent, pornographic, harassing, abusive threatening, embarrassing, hateful, intended to intimidate or incite violence, or otherwise inappropriate;
promotes illegal activity, or advocates, promotes, or assists in any unlawful act;
impersonates any person, or misrepresents your identity or affiliation with any person or organization;
gives the impression that it comes from or is endorsed by Company or any other entity or third party, if that is not the case.

You continue to own any User Content that you submit through the Services, but by submitting User Content, you grant us a royalty-free, irrevocable, perpetual, non-exclusive, worldwide, fully sublicensable license to publish, reproduce, distribute, display, perform, edit, adapt, modify, and otherwise use your User Content (or any portion thereof) in any way that we want and in any form, media, or technology now known or later developed. You hereby waive any moral rights you may have in your User Content. You further represent that you have obtained the consent of all individuals who are identifiable in your User Content, or of the individual's parent or legal guardian if the individual is under 18 years old, to include the individual's likeness in your User Content and for us to enjoy all of the rights and privileges that you grant to us under these Terms, including without limitation the right to use the individual's likeness in our advertising and marketing activities. Any use of your User Content will be in accordance with our Privacy Policy.

Other users may be able to access and view your User Content on the Services. Once you post or share your User Content with other users of the Services, you grant those users a non-exclusive license to access and use your User Content, as long as that use is consistent with these Terms and the functionality of the Services.

You understand and agree that we are not responsible for any User Content. We are not obligated to publish or use your User Content. We may monitor, review, edit, remove, delete, or disable access to your User Content at any time, without prior notice and in our sole discretion, for any or no reason.

7) Limitations on Use of the Services.
You may not access or use, or attempt to access or use, the Services to take any action that could harm Company, its Providers, or any other third party, interfere with the operation of the Services, or use the Services in a manner that violates any laws. For example, and without limitation, you may not:
impersonate any person or entity or otherwise misrepresent your affiliation or the origin of any materials that form part of your User Content, or falsify any information provided during registration of your account;
allow any other person to use the Service under your account, or otherwise transfer your access to the Services to any third party;
engage in unauthorized "crawling," "scraping," or harvesting of content or personal information, or use any other unauthorized automated means to compile information available through the Services;
take any action that imposes an unreasonable or disproportionately large load on Company's network or infrastructure;
use any device, software, or routine to interfere or attempt to interfere with the proper working of the Services or any activity conducted on the Services, including uploading or disseminating any virus, adware, spyware, worm, or other malicious code, or attempt to probe, scan, test the vulnerability of, or breach the security of any system or network;
attempt to decipher, decompile, disassemble, or reverse-engineer any of the software comprising or in any way making up a part of the Services;
use the Services for the purpose of exploiting, harming, or attempting to exploit or harm minors in any way, such as exposing them to inappropriate content, asking them for personal information, or otherwise;
distribute any unauthorized materials or advertise or promote goods or services through the Services without Company's permission (including, without limitation, by sending spam or any other similar solicitation);
engage in any other conduct that restricts or inhibits any person from using or enjoying the Services, or that, in Company's sole judgment, exposes Company or any of Company's users, affiliates, or any other third party to any liability, damages, or detriment of any type, including causing damage to Company's reputation; or
assist any person in doing any of the above.

Violations of system or network security may result in civil or criminal liability. Company may investigate and work with law enforcement authorities to prosecute users who violate the Terms.

8) Monitoring and Enforcement.
We have the right to:
remove or refuse to post any User Content for any or no reason in our sole discretion;
take any action with respect to any User Content that we deem necessary or appropriate in our sole discretion, including if we believe that such User Content violates these Terms, infringes any intellectual property right or other right of any person or entity, threatens the personal safety of users of the Website or the public, or could create liability for the Company;
disclose your identity or other information about you to any third party who claims that material posted by you violates their rights, including their intellectual property rights or their right to privacy;
take appropriate legal action, including without limitation, referral to law enforcement, for any illegal or unauthorized use of the Services; and
terminate or suspend your access to all or part of the Services for any or no reason, including without limitation, any violation of these Terms of Service.

Without limiting the foregoing, we have the right to cooperate fully with any law enforcement authorities or court order requesting or directing us to disclose the identity or other information of anyone posting any content on or through the Services.
However, we cannot review all User Content as it is posted to the Services, and cannot ensure prompt removal of objectionable material after it has been posted. Accordingly, we assume no liability for any action or inaction regarding transmissions, communications, or content provided by any user or third party. We have no liability or responsibility to anyone for performance or nonperformance of the activities described in this section.
9) Changes to Terms.
Company may change any of the terms contained herein at any time, in our sole discretion. Please check these Terms periodically so that you are aware of any changes. We will notify you by e-mail to the address provided in your user profile of any changes to these Terms that materially modify your rights or obligations ("Material Modifications"). Any Material Modifications will be effective upon your acceptance of the modified terms, or upon your continued use of the Services after we send or post a notice of the changes, whichever is earlier. Changes to these Terms that do not materially modify your rights or obligations will be effective immediately upon publication. However, any disputes arising under these Terms will be resolved pursuant to the version of these Terms in effect at the time the dispute arose.
10) Feedback
You agree that any comments, suggestions or feedback you provide regarding your use of the Services ("Feedback") will become the exclusive property of Company, regardless of the form or platform in which it is delivered. You further agree that Company and Providers may use all or part of your Feedback or any derivative thereof in any manner or media without any remuneration, compensation or credit to you, including to improve the Services and create other products and services. You hereby assign to Company all right, title and interest to your Feedback, including all copyrights therein. To the extent assignment is not permitted, you hereby grant Company a royalty-free, irrevocable, perpetual, non-exclusive, worldwide, fully sublicensable license to exploit the Feedback as described in this section.

11) Communications with You.
Company and Providers may communicate with you about the Services, including through one or more third party e-mail or survey services, via methods determined by Company, including through the Services or contact information you provide as part of the registration process for the Services. You consent to receive communications from Company and/or Providers that may: (i) solicit Feedback via e-mail, surveys, bug reports, or other methods Company may determine; (ii) collect additional information regarding issues you report in your Feedback; (iii) notify you of changes to the Services or these Terms; and (iv) tell you about future Company programs, products or services. You agree that any such notices, disclosures, and other communications will satisfy Company's applicable legal notification requirements. Company recommends that you keep a copy of any electronic communications we send to you for your records. You agree that Company may share your contact information with Providers, and, to the extent necessary to enable such communications, with other third parties.

12) Disclaimer of Warranties, Limitation of Liability, and Indemnity.
a) YOU EXPRESSLY AGREE THAT YOUR USE OF THE SERVICES IS AT YOUR OWN RISK. THE SERVICES ARE PROVIDED ON AN "AS IS" AND "AS AVAILABLE" BASIS, TO THE FULLEST EXTENT PERMITTED BY LAW, AND ARE PROVIDED WITHOUT WARRANTIES OF ANY KIND, EITHER EXPRESS OR IMPLIED. WITHOUT LIMITING THE FOREGOING, NEITHER COMPANY NOR PROVIDERS MAKE ANY WARRANTIES OF FITNESS FOR A PARTICULAR PURPOSE, TITLE, MERCHANTABILITY, COMPLETENESS, AVAILABILITY, SECURITY AND PRIVACY OF YOUR DATA AND/OR INFORMATION, COMPATIBILITY OR NON-INFRINGEMENT; OR THAT THE SERVICES WILL BE UNINTERRUPTED, FREE OF VIRUSES AND OTHER HARMFUL COMPONENTS, ACCURATE, ERROR FREE, OR RELIABLE; OR AS TO THE ACCURACY, CURRENCY, OR COMPLETENESS OF ANY INFORMATION MADE AVAILABLE THROUGH THE SERVICES, WHETHER PROVIDED IN TEXT, AUDIO, VIDEO, GRAPHICAL, OR OTHER FORM (THE "SERVICE CONTENT"). NEITHER COMPANY NOR PROVIDERS MAKE ANY REPRESENTATIONS OR WARRANTIES WITH RESPECT TO ANY THIRD PARTY SERVICE PROVIDERS. COMPANY IS NOT RESPONSIBLE OR LIABLE FOR ANY DECISIONS YOU MAY MAKE IN RELIANCE ON THE SERVICES OR SERVICE CONTENT, OR FOR ANY DEFECTS OR ERRORS THAT MAY RESULT FROM YOUR PROVISION OF INCOMPLETE OR INACCURATE INFORMATION TO COMPANY OR THE SERVICE, YOUR USE OF THE APP WITH HARDWARE THAT DOES NOT MEET THE MINIMUM REQUIREMENTS SPECIFIED BY COMPANY, OR YOUR USE OF ANY VERSION OF THE APP OTHER THAN THE MOST RECENT GENERALLY AVAILABLE RELEASE OF THE APP. YOU EXPRESSLY AGREE THAT YOU ARE SOLELY RESPONSIBLE FOR ANY DAMAGE TO YOUR PROPERTY, INCLUDING YOUR COMPUTER SYSTEM OR MOBILE DEVICE, OR THE LOSS OF DATA, THAT RESULTS FROM USE OF THE SERVICES.
b) TO THE FULLEST EXTENT PERMITTED BY LAW, IN NO EVENT SHALL COMPANY, PROVIDERS, OR THEIR AFFILIATES, SUCCESSORS AND ASSIGNS, OR ANY OF THEIR RESPECTIVE INVESTORS, DIRECTORS, OFFICERS, EMPLOYEES, THIRD PARTY SERVICE PROVIDERS (INCLUDING THOSE WHO HELP ADMINISTER AND OPERATE THE SERVICES), AGENTS, AND SUPPLIERS (COLLECTIVELY, THE "LICENSOR PARTIES"), BE LIABLE FOR ANY DIRECT, INDIRECT, PUNITIVE, INCIDENTAL, SPECIAL, CONSEQUENTIAL, OR OTHER DAMAGES, INCLUDING LOSS OF PROFITS, LOSS OF SAVINGS OR REVENUE, LOSS OF USE, LOSS OF LIFE OR HEALTH, THE CLAIMS OF THIRD PARTIES, AND ANY COST OF ANY SUBSTITUTE SERVICES, ARISING OUT OF OR IN ANY WAY RELATED TO THE SERVICES, WHETHER BASED IN CONTRACT, TORT, STRICT LIABILITY, OR OTHER THEORY, EVEN IF THE LICENSOR PARTIES HAVE BEEN ADVISED OF THE POSSIBILITY OF DAMAGES. YOU FURTHER WAIVE AND HOLD HARMLESS THE LICENSOR PARTIES FROM ANY CLAIMS RESULTING FROM ANY ACTION TAKEN BY SUCH PARTIES DURING, OR TAKEN AS A CONSEQUENCE OF, INVESTIGATIONS BY EITHER SUCH PARTIES OR LAW ENFORCEMENT AUTHORITIES AS REFERENCED IN SECTIONS 7 AND 8. TO THE FULLEST EXTENT PERMITTED BY LAW, IN NO EVENT SHALL THE LICENSOR PARTIES' TOTAL LIABILITY TO YOU FOR ALL DAMAGES, LOSSES AND CAUSES OF ACTION, WHETHER IN CONTRACT, TORT (INCLUDING NEGLIGENCE) OR OTHERWISE EXCEED THE GREATER OF THE ACTUAL AMOUNT YOU PAID FOR THE SERVICES (IF ANY) AND $100, EXCEPT TO THE EXTENT AN APPLICABLE LAW DOES NOT ALLOW LIMITATIONS ON IMPLIED WARRANTIES OR THE EXCLUSION OR LIMITATION OF CERTAIN DAMAGES. THE PARTIES AGREE THAT THE FOREGOING LIMITATIONS ARE ESSENTIAL TO THESE TERMS.

c) YOU FURTHER AGREE TO INDEMNIFY AND HOLD HARMLESS THE LICENSOR PARTIES FROM AND AGAINST ANY AND ALL LIABILITIES, CLAIMS, DAMAGES, EXPENSES (INCLUDING REASONABLE ATTORNEYS' FEES AND COSTS), AND OTHER LOSSES ARISING OUT OF OR IN ANY WAY RELATED TO YOUR BREACH OR ALLEGED BREACH OF THESE TERMS, YOUR ACCESS TO, USE OF, OR ALLEGED USE OF THE SERVICES, YOUR FEEDBACK, YOUR VIOLATION OF ANY THIRD-PARTY RIGHT, INCLUDING ANY INTELLECTUAL PROPERTY RIGHTS, OR ANY RIGHTS OF PUBLICITY, CONFIDENTIALITY, OR OTHER PROPERTY OR PRIVACY RIGHT, AND ANY CLAIMS ARISING FROM OR ALLEGING FRAUD, INTENTIONAL MISCONDUCT, GROSS NEGLIGENCE, OR CRIMINAL ACTS COMMITTED BY YOU. COMPANY RESERVES THE RIGHT TO EMPLOY SEPARATE COUNSEL AND ASSUME THE EXCLUSIVE DEFENSE AND CONTROL OF ANY MATTER OTHERWISE SUBJECT TO INDEMNIFICATION BY YOU. IN SUCH EVENT, YOU SHALL PROVIDE COMPANY WITH SUCH COOPERATION AS COMPANY REASONABLY REQUESTS.
13) Infringement.
Company encourages you to report material or content that you believe warrants removal from the Services. In particular, if you believe that any material on the Services infringes your work or the work of any third party in a manner that constitutes infringement, then you may notify Company in accordance with this section. To notify Company of copyright infringement on the Services, please send Company a written notice by e-mail to the address or email below that includes all of the following information:
identification of the work you believe is being infringed;
identification of the work you believe is infringing, with information that is reasonably sufficient for Company to locate it;
your name, address, phone number and e-mail address;
a statement that you have a good faith belief that use of the work in the manner complained of is not authorized by the copyright owner, its agent or the law;
a statement that the information in your notification is accurate, and under penalty of perjury, you are the copyright owner or are authorized to act on behalf of the owner of an exclusive right that has allegedly been infringed; and
a physical or electronic signature of a person authorized to act on behalf of the owner of the exclusive right that has allegedly been infringed.


Company Contact:

ATTN: Legal & Compliance Department
privacy@amadorbio.com
20400 Century Blvd., Suite 110
Germantown, MD 20874

Please note that if you knowingly give false, misleading, or inaccurate information regarding the existence of infringing content, we may suspend your account, and you may face other legal consequences.

Company will treat notices that meet these requirements in accordance with the U.S. Digital Millennium Copyright Act of 1998 ("DMCA"). If Company has taken down any material or content that you believe should not have been removed, you can send Company a written counter-notice by e-mail to privacy@amadorbio.com. Please be sure your counter-notice meets the DMCA requirements and Company will follow the process set out in the DMCA. You may find out more about the DMCA at http://copyright.gov.

Company will promptly terminate without notice the accounts of users who have been notified of infringing activity or have had User Content removed from the Services at least three times ("Repeat Infringers"). Repeat Infringers will not be tolerated on the Services.



14) Arbitration.
PLEASE READ THIS SECTION CAREFULLY BECAUSE IT AFFECTS YOUR RIGHTS. BY AGREEING TO BINDING ARBITRATION, YOU WAIVE YOUR RIGHT TO LITIGATE DISPUTES THROUGH A COURT AND TO HAVE A JUDGE OR JURY DECIDE YOUR CASE.

In order to expedite and control the cost of disputes, Company and you agree that any legal or equitable claim, dispute, action or proceeding arising from or related to your use of the Services or these Terms ("Dispute") will be resolved by arbitration if the parties are unable to reach agreement through negotiation of the dispute. This applies to all Disputes, whether based in contract, tort, statute, fraud, misrepresentation, or any other legal theory, even if the Dispute arises after the termination of these Terms. Arbitration is a less formal proceeding than a lawsuit in a court, does not involve a judge or jury, and may allow for less discovery than in a court. An arbitration is conducted by a neutral arbitrator. An arbitrator can award the same types of relief that a court can, such as damages, but a decision from an arbitrator can be subject to very limited review by a court. YOU UNDERSTAND AND AGREE THAT YOU AND COMPANY ARE HEREBY WAIVING THE RIGHT TO A TRIAL BY JURY AND THE RIGHT TO JOIN AND PARTICIPATE IN A CLASS ACTION, TO THE FULLEST EXTENT PERMITTED UNDER THE LAW.

a) Exceptions to Arbitration Agreement. Despite this arbitration agreement, both you and Company will still be able to: (a) bring an individual action in small claims court; (b) bring an individual action seeking injunctive relief in a court of law; (c) bring suit regarding intellectual property infringement; and (d) bring issues to the attention of federal, state, or local agencies, which may result in legal action.
b) Opt-Out of Arbitration Agreement. You have the right to opt out of this agreement to arbitrate by contacting privacy@amadorbio.com within thirty (30) days of first accepting these Terms. In your request, please state that you decline the arbitration agreement in this Section, and provide your full name and the e-mail address you used to register for the Services.
c) Notice of Dispute. In the event of a Dispute, you or Company must give the other a written statement that sets forth the name, address, and contact information of the party giving it, the facts giving rise to the Dispute, and a proposed solution, including any relief sought (a "Notice of Dispute"). You must send any Notice of Dispute by certified U.S. Mail or Federal Express (signature required) to Company at 20400 Century Blvd, Suite 110, Germantown, MD 20874 and also via e-mail to privacy@amadorbio.com. Company will send any Notice of Dispute to you by certified U.S. Mail or Federal Express (signature required) to your address if we have it, or otherwise to your e-mail address. You and Company will attempt to resolve any Dispute through informal negotiation within thirty (30) days from the date the Notice of Dispute is sent. After thirty (30) days, you or Company may commence arbitration.
d) Binding Arbitration and Governing Law. To the fullest extent permitted under law, any arbitration between you and Company will be settled under the Federal Arbitration Act, and will administered by the American Arbitration Association ("AAA") pursuant to its Consumer Arbitration Rules in effect at the time the Dispute is filed (the "AAA Rules"), as modified by these Terms. Information about AAA and the AAA Rules and filing process is available at http://www.adr.org/ or by contacting Company. YOU ARE GIVING UP THE RIGHT TO LITIGATE (OR PARTICIPATE IN AS A PARTY OR CLASS MEMBER) ALL DISPUTES IN COURT BEFORE A JUDGE OR JURY. INSTEAD, ALL DISPUTES WILL BE RESOLVED BEFORE A NEUTRAL ARBITRATOR, WHOSE DECISION WILL BE FINAL EXCEPT FOR A LIMITED RIGHT OF APPEAL UNDER THE FEDERAL ARBITRATION ACT.
e) Class Action Waiver. TO THE FULLEST EXTENT OF THE LAW, YOU AND COMPANY AGREE THAT ANY PROCEEDINGS TO RESOLVE OR LITIGATE ANY DISPUTE IN ANY FORUM WILL BE CONDUCTED SOLELY ON AN INDIVIDUAL BASIS, AND NEITHER YOU NOR COMPANY WILL SEEK TO HAVE ANY DISPUTE HEARD AS A CLASS ACTION OR IN ANY OTHER PROCEEDING IN WHICH EITHER PARTY ACTS OR PROPOSES TO ACT IN A REPRESENTATIVE CAPACITY. No arbitration or proceeding will be combined with another without the prior written consent of all parties to all affected arbitrations or proceedings.
f) Arbitration Procedures. Any arbitration hearing will take place in the State of Maryland, in a location that you and Company agree upon. If your claim is for $10,000 or less, however, it is your choice whether the arbitration is conducted: (a) by an in-person hearing under the AAA Rules in the county (or parish) of your billing address; (b) by a telephonic hearing, where the parties do not appear in person; or (c) by the submission of documents only, without an in-person or telephonic hearing. Regardless of how the arbitration is conducted, the arbitrator must issue a reasoned written description that explains the essential findings and conclusions on which the decision and any award are based. The arbitrator may award the same damages to you individually as a court could. The arbitrator may award declaratory or injunctive relief only to you individually, and only to the extent required to satisfy your individual claim. The parties must not disclose the amount of any settlement offer made by you or Company to the arbitrator during the arbitration, until the arbitrator has made a final decision and award, if any. If the arbitrator finds in your favor, Company will pay you the highest of: (a) the amount the arbitrator awards you, if any; (b) the last written settlement amount Company regarding the Dispute before the arbitrator's final decision and award; or (c) $1,000.
g) Arbitration Fees. Whoever files the arbitration pays the initial filing fee, unless your claim is for $10,000 or less, in which case Company will reimburse you for your payment of the initial filing fee. If your claim is for more than $10,000, the payment of any fees will be decided by the AAA Rules. At any time during the arbitration, the arbitrator may make rulings and resolve any disputes about the payment or reimbursement of fees or expenses; either party may also request a ruling on these issues within 14 days of the arbitrator's ruling on the merits. If the arbitrator finds that the substance of your claim or your request for relief is frivolous or brought for an improper purpose (under the standard set forth in Federal Rule of Civil Procedure 11(b)), then the payment of all fees will be governed by the AAA Rules. If that happens, you agree to reimburse Company for any amounts previously disbursed that are otherwise your obligation to pay under the AAA Rules.
h) Filing Period. TO THE FULLEST EXTENT PERMITTED BY LAW, ANY DISPUTE UNDER THESE TERMS MUST BE FILED WITHIN ONE (1) YEAR IN AN ARBITRATION PROCEEDING. The one-year period begins when the events giving rise to the Dispute first occur. If a claim is not submitted within one year, it is permanently barred. This period can only be extended by the written consent of both parties. No statutes or provisions of law that would toll or otherwise affect the time in which a party may bring a claim shall operate to extend the period limited in this Section, and any such statutes and provisions are hereby waived, to the fullest extent permitted by law.
i) Modifications. You have the right to reject any changes to this arbitration provision, except for a change to Company's contact information. You may reject a change by sending us written notice within 30 days. This will result in your account on the Services being immediately terminated. Note that this arbitration provision, as it was prior to the rejected changes, will remain in effect.
j) Enforceability. If the waiver of class actions above is found unenforceable, or this entire section is found unenforceable, then this entire section will be null and void. If that happens, you and Company agree that the section below on exclusive jurisdiction and governing law will govern any Dispute.
15) Termination.
The term of these Terms will commence on the date of your first acceptance of these Terms and continue until the earliest of: (i) the date upon which Company, in its sole discretion, provides notice to you of termination of these Terms or your access to the Services is terminated (which may occur for any reason); and (ii) your violation or breach of any provisions of these Terms (the "Term"). You may also discontinue your account at any time, for any reason, by contacting the Company at privacy@amadorbio.com. Upon expiration or termination of these Terms, the rights granted to you under these Terms with respect to the Services will immediately terminate. However, Company's ownership of your Feedback, as well as the limitations on Company's liability, the indemnification provisions and the terms pertaining to the dispute resolution process, will survive any expiration or termination of these Terms.
16) Miscellaneous.

a) Supplemental Terms. When using the Services, you agree to comply with and are subject to any posted guidelines, rules, or supplemental terms applicable to such services or features, as may be posted from time to time. All such guidelines, rules, or terms are hereby incorporated by reference into the Terms. To the extent that you are asked to review and accept any supplemental terms that expressly conflict with these Terms, the supplemental terms associated with the applicable portion of the Services govern with respect to your use of such portion of the Services to the extent of the conflict.
b) Section Headers. Section headers are provided for convenience and do not affect the interpretation of any provision or the rights of any party.
c) Entire Agreement; No Assignment. These Terms, the Privacy Policy, and any other terms expressly incorporated by reference herein form the entire agreement between you and Company regarding your use of the Services. These Terms, and any rights and licenses granted hereunder, may not be transferred or assigned by you, but may be assigned by Company without restriction. These Terms operate to the fullest extent permissible by law.
d) No Joint Venture, Partnership, Employment, or Agency Relationship. You agree that no joint venture, partnership, employment, or agency relationship exists between you and Company as a result of these Terms or your access to and use of the Services.
e) Severability. If any provision of these Terms is held to be unlawful, void, or unenforceable, that provision will be deemed severable from these Terms and will not affect the validity and enforceability of any remaining provisions.
f) Force Majeure. Company will be excused from performance under these Terms for any period when we were prevented from or delayed in performing any obligations under these Terms, in who or in part, due to circumstances beyond our reasonable control, including but not limited to acts of God, flood, fire, earthquake, explosion, war, terrorism, invasion, riot or other civil unrest, strikes, labor stoppages or slowdowns or other industrial disturbances, telecommunications, network, computer, server or Internet downtime, unauthorized access to Company's information technology systems by third parties, or passage of law or any action taken by a governmental or public authority, including imposing an embargo.
g) No Waiver. Company's failure to enforce any provisions of these Terms or respond to a violation by any party does not waive Company's right to subsequently enforce any terms or conditions of the Terms or respond to any violations. Nothing contained in these Terms is in derogation of Company's right to comply with governmental, court, and law enforcement requests or requirements relating to your use of the Services or information provided to or gathered by Company with respect to such uses.
h) Governing Law; Exclusive Jurisdiction. These Terms shall be governed by, and construed and interpreted in accordance with, the laws of the State of Maryland (without giving effect to conflict of law principles). To the extent a lawsuit or court proceeding is permitted under these terms, you and Company agree that any dispute will be litigated in the state or federal courts located in Maryland, and both of us submit to the personal and exclusive jurisdiction of those courts. By using the Services, you waive any claims that may arise under the laws of other states, countries, territories, or jurisdictions.
i) Contact. For inquiries or questions regarding these Terms or the Services, please contact Company at privacy@amadorbio.com.